Hanging Heart Mobiles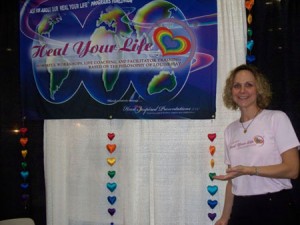 The hanging heart mobiles are another beautiful addition for decorating your table or walls at your workshops. Each heart has a sequined edge all the way around. The mobiles are about 2′ long and come with a small ring at the top for easy hanging. $16 each plus postage.
Click here to purchase.